Discussion Starter
·
#1
·
OK ladies. This is a duplicate account that I will ask to be deleted after this topic is over. I have over 1500 posts here and you probably have seen me around.
I just made this account in CASE my girfriend would stumble upon the thread under my regular username (password saved in browser and she is here a lot)
Anyway, now down to business.
I plan to ask my girlfriend to marry me within the next several months. I can't wait!! I'm ready to spend my life with her and she is also ready
We've talked about it some and we both know its coming, although she has no idea of the time frameI have in mind. We have been dating almost 8 months.
So what do y'all think... I want the proposal to be SPECTACULAR and just blow her away and make it very memorable.
Here is my idea so far. The other day we talked about our "perfect date" and she said hers was to cook dinner together at a cabin in the mountains, to eat on the front porch and talk and drink wine for hours.
I can handle that
Here is my plan. To tell her to get the day off on some Friday becasue we are going on a date (thats all I would tell her) then head out either 1. Thursday at 11pm or 2. Friday morning and drive to the Deal's gap area in NC. Its about 6.5 hours away. If we left at midnight I would drive to the top of the Cherohala Skyway and propose to her as the sun came up (or sundown if we left at noon.) either way it would look similar to this.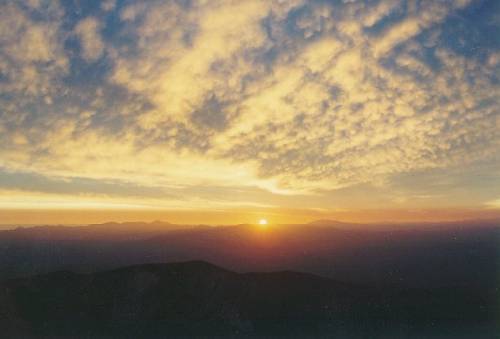 She's never been to the top of a mountian before, so I think this would be real thrill.
I am thinking Sunset would be better so we're not so tired the next day
After the proposal and kisses we would head to the lovely little cabin I would have rented for the night (45 min. away from the mountain top) I've been there before and its perfect.
SO thats my idea.. what do you think? What is YOUR dream proposal? How can I make this plan better?